Oils & Fats
Oleochemical Industry
Based on natural feed
Oils & Fats
Oleochemical Industry
Based on natural feed
Systems since the early 1960s
SMS supplies thin film evaporation and short path distillation systems to the oils and fats and oleochemical industry since the early 1960s when the first monoglyceride distillation plant was delivered. Today SMS is specialised in the evaporation, distillation, concentration, purification, and deacidification of a multitude of products:
Methyl ester, other esters
Methyl ester sulfonates
Red palm oil
Talloil
Tocotrienol, Tocopherol
Vitamin E
Get your free copy!
Inside Excellence in process technologies: We are number 1 in thin film evaporation technology and a global leader in drying and high viscosity technology. Take a look inside our technology brochure: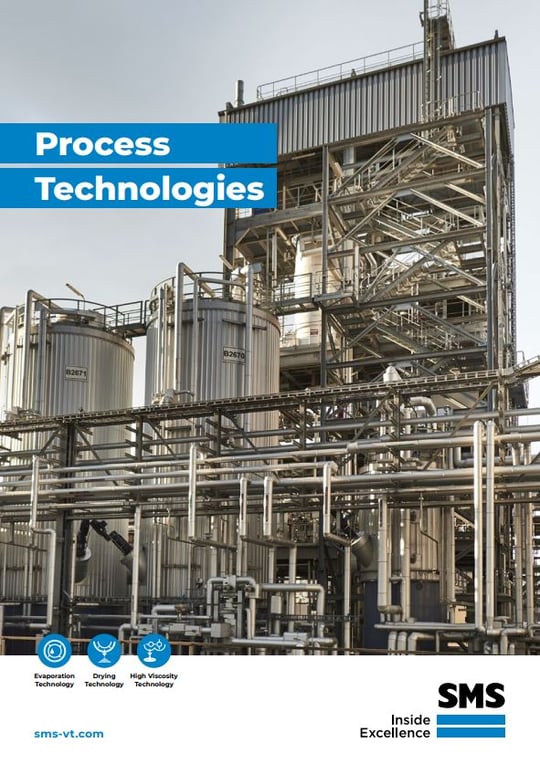 We offer the world's largest selection of thin film evaporators and build customer-specific equipment for the evaporation of materials which are difficult to process such as viscous, fouling and heat sensitive liquids.
Depending on the requirement, we combine and customise drying processes and components to suit the product properties so that, for example, toxic or explosive materials can be safely and efficiently processed.
Our thin film processors and large volume reactors for the manufacture and preparation of polymers are world leaders and guarantee the very highest quality and efficiency as well as excellent process results.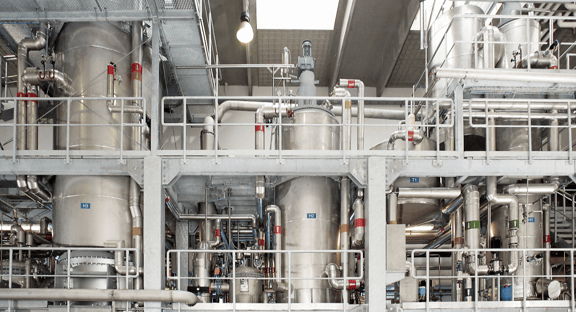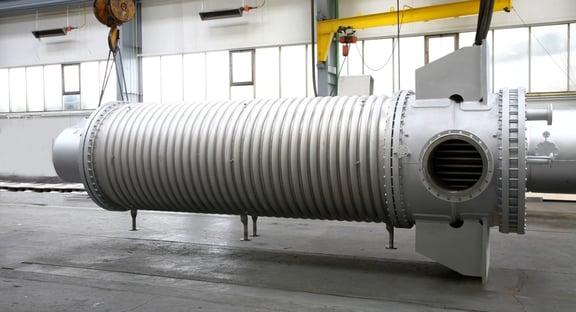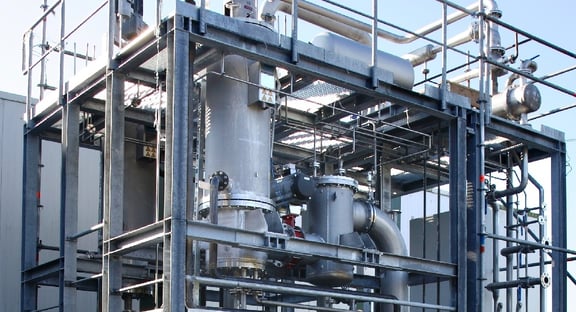 Smart process engineering
Whether in high viscosity processing, evaporation or drying, our wide technology portfolio enables us to develop the best configuration, from the selection of suitable equipment through to complex systems.
Experience - basic tool of success
About 7'500 installations worldwide and thousands of trials in our test centre are a sound base for smart process engineering.
Knowledge - not only for our equipment
We combine the know-how about our specialised equipment with in-depth knowledge of many industrial segments and technologies. Therefore, many well-known names in a broad range of industrial sectors rely on our products and services.
Up-to-date tools - to support innovation
Experience and knowledge are not limited to the equipment itself, but also includes modern design tools and technologies like computational fluid dynamics, flow sheet calculation and finite volume methods in mechanical design.