Ingredients to fight diseases
Ingredients to fight diseases
Pharmaceutical Industry
The pharmaceutical industry is required to comply with the regulations of Good Manufacturing Practice (GMP) in order to guarantee a reliable and consistent production to the desired quality. Based on the requirements for process validation and the needs of the User Requirement Specification (URS), SMS delivers the respective engineering, services and documents, all in compliance with the GMP requirements, thus realising the qualification of the plant in all project stages. The comprehensive services of SMS are a reliable basis for the validation of plants in the pharmaceutical and food industries.
With the changes in the pharmaceutical industry continuous processes in thermal separation make more and more sense. As an expert in this field, SMS has been concentrating for some considerable time on the continuous operation of evaporation and drying systems for the pharmaceutical industry with our Hyvap evaporator and our Contivac dryer. The applications show very clearly the advantages of the continuous technology compared to batch processes:
Reduced temperature stress of the product
Smaller plant and equipment sizes
Reduced workforce requirements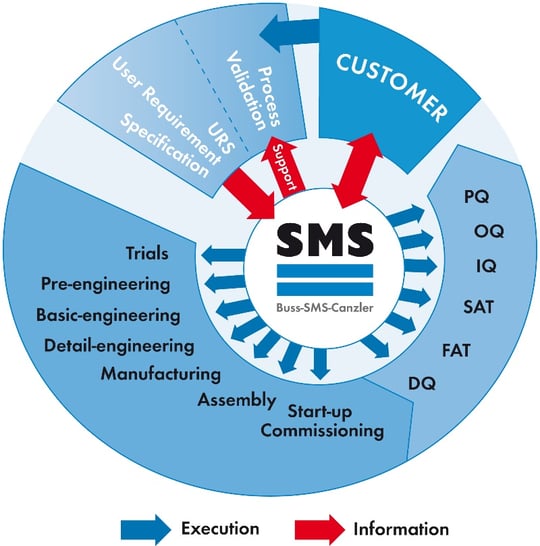 Get your free copy!
Inside Excellence in process technologies: We are number 1 in thin film evaporation technology and a global leader in drying and high viscosity technology. Take a look inside our technology brochure: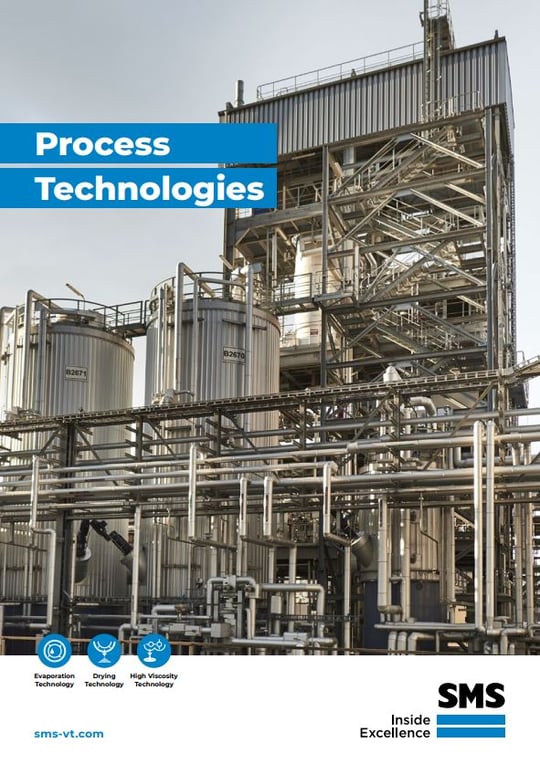 We offer the world's largest selection of thin film evaporators and build customer-specific equipment for the evaporation of materials which are difficult to process such as viscous, fouling and heat sensitive liquids.
Depending on the requirement, we combine and customise drying processes and components to suit the product properties so that, for example, toxic or explosive materials can be safely and efficiently processed.
Our thin film processors and large volume reactors for the manufacture and preparation of polymers are world leaders and guarantee the very highest quality and efficiency as well as excellent process results.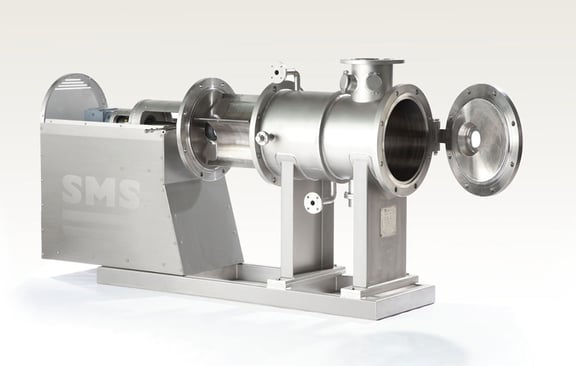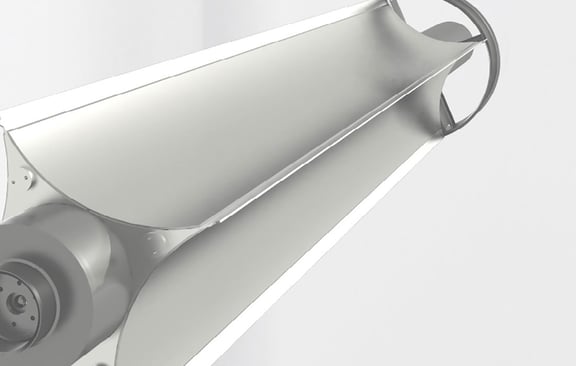 Smart process engineering
Whether in high viscosity processing, evaporation or drying, our wide technology portfolio enables us to develop the best configuration, from the selection of suitable equipment through to complex systems.
Experience - basic tool of success
About 7'500 installations worldwide and thousands of trials in our test centre are a sound base for smart process engineering.
Knowledge - not only for our equipment
We combine the know-how about our specialised equipment with in-depth knowledge of many industrial segments and technologies. Therefore, many well-known names in a broad range of industrial sectors rely on our products and services.
Up-to-date tools - to support innovation
Experience and knowledge are not limited to the equipment itself, but also include modern design tools and technologies like computational fluid dynamics, flow sheet calculation and finite volume methods in mechanical design.