Various configurations for specific requirements
As a technology leader and manufacturer in the thin film evaporation business, SMS has the broadest manufacturing program worldwide. We offer our customers selected cost-effective process solutions that ensure the highest product qualities. Taking your specific process requirements into consideration, we plan and build evaporation systems with one or more stages in various configurations, including static tubular evaporators, distillation columns, thin film evaporators and short path evaporators.
We offer evaporators with different rotor types - horizontal, vertical, cylindrical or conical, in counter or co-current design. Our plants and machines meet the challenging demands of distillation, concentration, drying and reactions. The largest short path evaporator plant in the world, situated in South-East Asia, is equipped with seven SMS evaporators.
Our new horizontal thin film evaporator, type HYVAP, is especially tailored for the pharmaceutical, cosmetics and food industries and meets the increasing demand for the continuous and gentle concentration of heat-sensitive, viscous and fouling products. Its hygienic design complies with all GMP requirements.
Design criteria:
Feed and product viscosity
Temperature sensitivity of product
Feed solid content
Residence time and residence time distribution
Evaporation performance
Hold-up and losses at product changes
Device cleaning
Required product quality
Investment cost
Skid mounted or locally mounted plants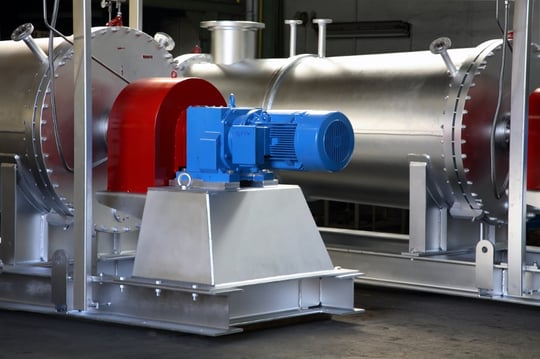 Distillation
Separation
Concentration
Stripping
Desodorisation
Degassing
Reaction
Continous processing
Batch processing