Thin film and short path evaporators for healthy and tasty products
Thin film and short path evaporators for healthy and tasty products
Food Industry
Food products are processed in order to improve their properties related to storage, stability, taste, smell and flavour as well as to refine desired components. Since food in general is temperature-sensitive and sometimes difficult to handle, SMS offers its equipment for special food treatment. For example, the treatment in short path evaporators allows the separation of very temperature-sensitive molecules because of the low operating pressure and temperature. Treatment in thin film evaporators is used in chocolate production and production of natural food colours.
We offer the world's largest selection of thin film evaporators and build customer-specific equipment for the evaporation of materials which are difficult to process such as viscous, fouling and heat sensitive liquids.
Depending on the requirement, we combine and customise drying processes and components to suit the product properties so that, for example, toxic or explosive materials can be safely and efficiently processed.
Our thin film processors and large volume reactors for the manufacture and preparation of polymers are world leaders and guarantee the very highest quality and efficiency as well as excellent process results.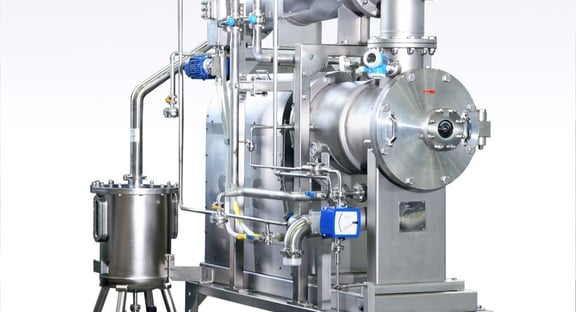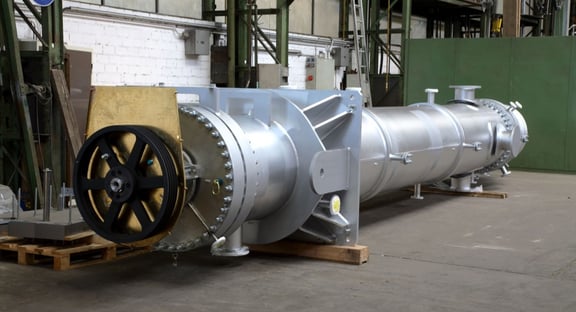 Quality powered by experience
Our clients expect us to search uncomprisingly and unparalleled for quality.
Experience - the foundation of SMS quality
SMS today combines the knowledge and skills of Samesreuther-Müller-Schuss, Luwa, Canzler and Buss, resulting in outstanding quality and the unusally long-working life of our equipment.
Our way to quality - quality management
SMS products meet all applicable and relevant quality standards, codes, regulations, and directives.
Workmanship - 100 % Made in Germany
SMS products are manufactured using the most demanding levels of workmanship to ensure that they reliably and safely perform their task.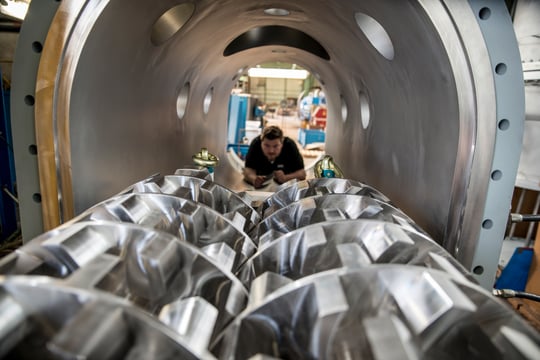 Get your free copy!
Inside Excellence in process technologies: We are number 1 in thin film evaporation technology and a global leader in drying and high viscosity technology. Take a look inside our technology brochure: