The base for plenty of products for a better life
The base for plenty of products for a better life
Applications – process-specific equipment
The Chemical Industry requires specialised process equipment which is adapted to the specific needs of each production process. Among others, the tasks to be covered by the equipment consist of the purification of the desired product from remaining monomers, the separation of catalysts from reaction products, the recycling of product from waste streams and the product split into target fractions.
The SMS equipment covers a wide range of process tasks in the chemical industry, based on a long-term experience and a very special process knowledge.
Monomers:
Acrylonitrile
Acrylic ester
Bisphenol A
Butanediol (BDO)
Butene-1
Epichlorohydrin
Glycol
Hexamethylen diisocyanate (HDI)
Lauryl lactam
Maleic anhydride
Methyl acrylate
Phtalic anhydride
Styrene
Vinyl acetate
Surfactants:
Ethoxylate
Sulfonate
Synth. washing agents
Tenside
Alkyl polyglycosides (APG)
Amines:
Ethylene diamine
Hexamethylene tetramine
Hydrazine
Morpholine
Triethanolamine
Fertilizers:
Insecticides:
Benzene hexachloride
Diazinone
Pyrethrum extract
Plasticizers:
Dioctyl phtalate
Nonylic phenole
Phtalate
Tricresyl phosphate
Esters:
Amino ester
Butyl stearate
Dicarboxylic ester
Ethyl acetate
Glycol ether
Malonic ester
Latex:
Acrylonnitrile-styrene latex
Butadien-styrene latex
Rubber latex
PVC latex
Acids:
Get your free copy!
Inside Excellence in process technologies: We are number 1 in thin film evaporation technology and a global leader in drying and high viscosity technology. Take a look inside our technology brochure: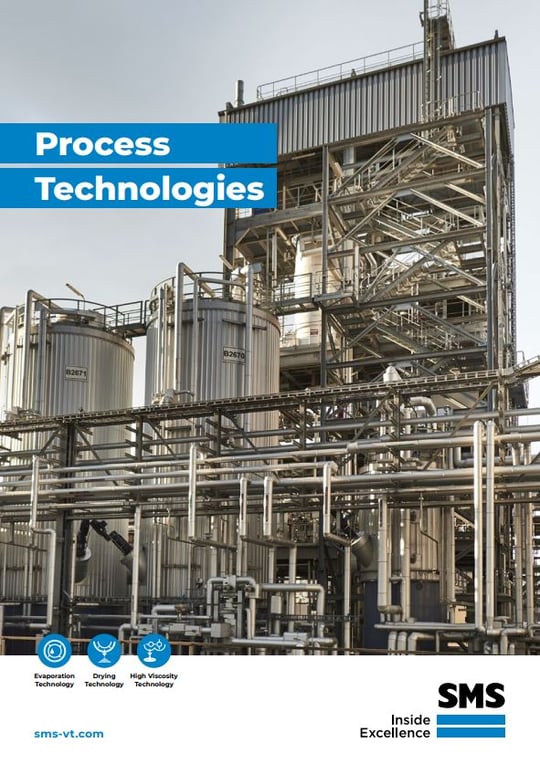 We offer the world's largest selection of thin film evaporators and build customer-specific equipment for the evaporation of materials which are difficult to process such as viscous, fouling, and heat sensitive liquids.
Depending on the requirements, we combine and customise drying processes and components to suit the product properties so that, for example, toxic or explosive materials can be safely and efficiently processed.
Our thin film processors and large volume reactors for the manufacture and preparation of polymers are world leaders and guarantee the very highest quality and efficiency as well as excellent process results.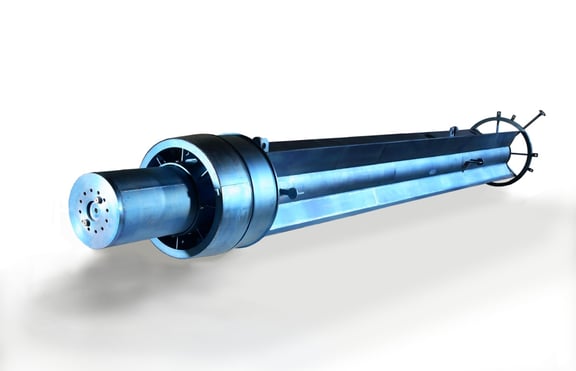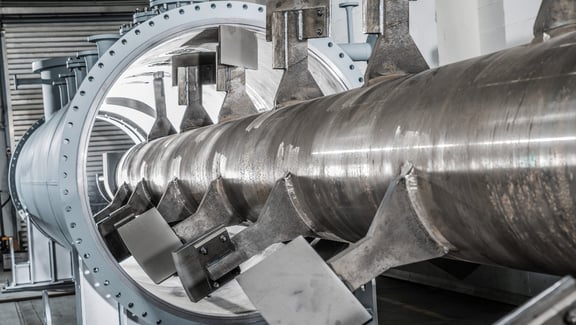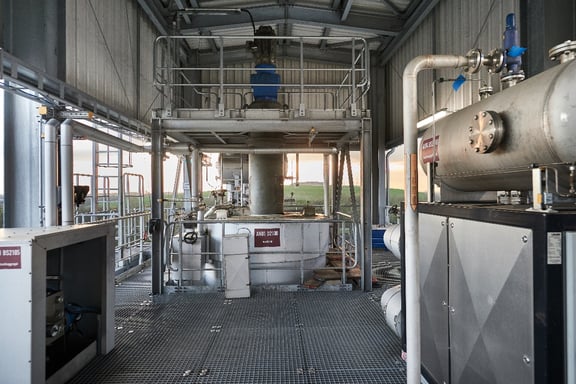 Quality powered by experience
Our customers expect us to be uncompromising and unparalleled in our search for quality.
Experience - the foundation of SMS quality
SMS today combines the knowledge and skills of Samesreuther-Müller-Schuss, Luwa, Canzler and Buss, resulting in outstanding quality and the unusally long-working life of our equipment.
Our way to quality - quality management
SMS products meet all applicable and relevant quality standards, codes, regulations, and directives.
Workmanship - 100 % Made in Germany
SMS products are manufactured using the most demanding levels of workmanship to ensure that they reliable and safely perform their task.