Manufacturing
The quality of our products bases upon our experienced specialists, well-proven manufacturing practice as well as modern machine and welding tools. Our flexible production capacity and audited sub-contractors ensure that the production schedules are strictly adhered to.
Our fabrication focuses on the manufacturing of customised equipment, developed by SMS professionals, and special components, which require the application of state-of-the-art manufacturing technology.
The manufacturing program comprises products with specific requirements such as: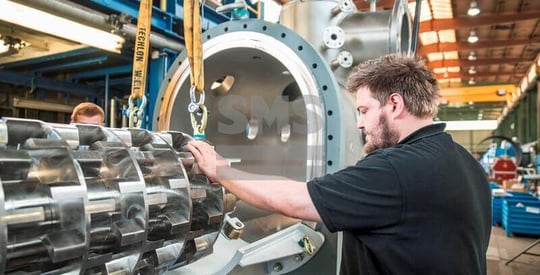 Assembly of a large-volume processor type REASIL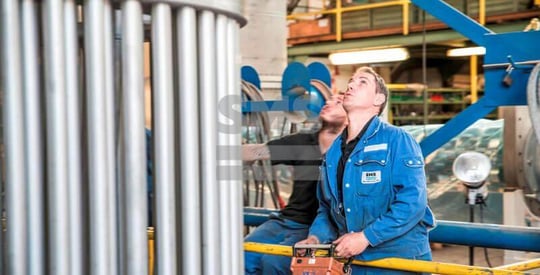 Short path evaporator manufacturing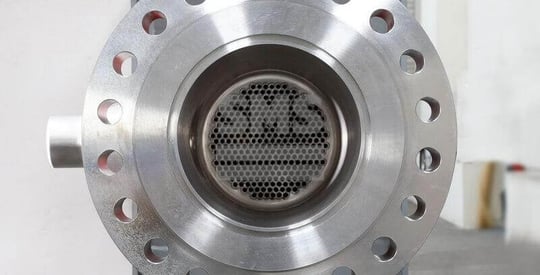 Special heat exchanger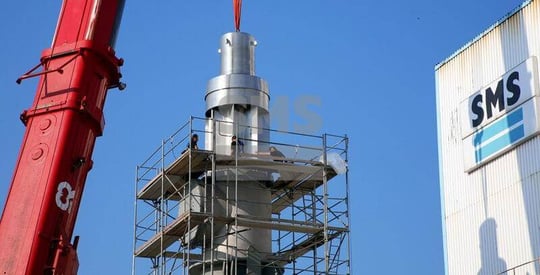 Assembly of a large thin film evaparator
Special components
The special components are often a very sophisticated equipment demanding the highest standards in production engineering, e.g.
Exacting tolerances with respect to roundness and straightness

Very accurate balancing of rotating components

Special bearings

High demands with respect to sealing

High demands with respect to welding techniques

Special mechanical machining processes
Materials of construction:
Stainless steels
Austenitic, Austenitic-ferritic, fully austenitic
Hastelloy C/B
Incolloy, Inconel, Monel
Non-ferrous metals and alloys
Titanium
Copper-nickel alloys
carbon steel
fine-grained structural steel (NAXTRA)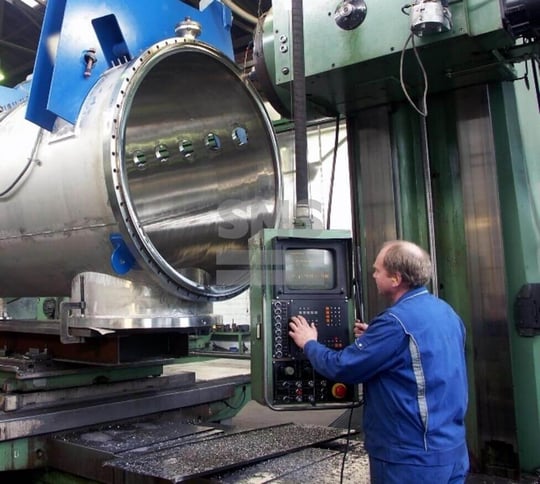 Machining of a Reactotherm body